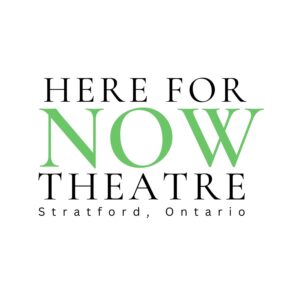 Life Without At Here For Now Theatre
Here For Now Theatre's Life Without by Steve Ross, the popular, indeed beloved Stratford Festival actor is the work of a promising and powerful playwright. (Closed borders during the pandemic prevented me from seeing his first outing with Here For Now, the well received goldfish.)
Life Without unfolds for most of its 90-minute length as a series of monologues that reminded me of Brian Friel's Faith Healer. Only in its closing moments do we see two characters interact.
Slowly they reveal the multigenerational tragedy that has afflicted Liz (Linda Prystawska) and John (Robert King), a working class couple who have seen the lives of their daughter and her son Josh (Sean Dolan) blighted by alcoholism and drug addiction.
Ross has written powerful and evocative speeches for his characters and Prystawska, King, and Dolan deliver them flawlessly. This is naturalistic acting of the highest calibre. Thanks to these actors the piece has an almost documentary quality. A good deal of the credit must go to director Jan Alexandra Smith who has paced the proceedings beautifully.
Whether Life Without succeeds as a fully realized piece of theatre is another question and I was not convinced that it does.
At play's end, the ruptured relationship between Josh and his grandmother is still unresolved, although there are signs that they will make an effort to remain a family somehow. "There is a difference between liking someone and loving someone," as Liz says.
The title, Life Without, refers most obviously to the loss of loved ones and the loss of innocence as children reach their teen years and go astray. Perhaps we are to ponder that these characters are condemned to face the rest of their lives without trust, without certainty, without ready remedies for their travails. But perhaps with hope.
If Life Without is not a good, old-fashioned "well-made play," it is at least filled with great writing and, in Jan Alexandra Smith's production, graced with some of the finest acting your likely to see this season. What's more, it gives its audience much to ponder as they make their way through the woods to their cars and back home. That itself is a blessing all too often lacking in today's theatre.
I hope that Ross continues to write for the stage. He has a gift. I look forward to a more fully realized piece in which his characters tell a story through their interactions rather than in retrospective monologues.
Life Without continues at Here For Now Theatre's tent nestled in the woods behind the Stratford-Perth Museum through August 26, 2023. For more information and to purchase tickets visit the Here For Now Theatre website.
For a complete Index of Reviews, CLICK HERE