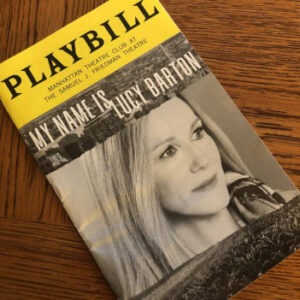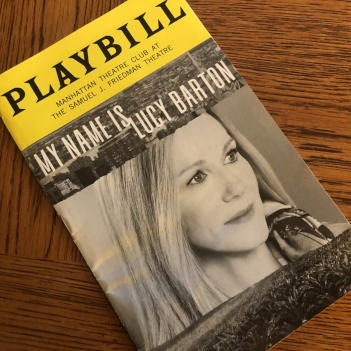 My Name Is Lucy Barton on Broadway
"LAURA LINNEY IS LUMINOUS" a sign outside Broadway's Samuel J. Friedman Theater announces. If only the same could be said of My Name Is Lucy Barton.
This one-woman show, which I am compelled to report, received rapturous reviews from the New York critics, is an adaptation, by Rona Munro, of the best-selling novel of the same name by Elizabeth Strout. Alas, the director, the Brit Richard Eyre, ably abetted by Bob Crowley (sets), Peter Mumford (lights), and Luke Halls (video projections), never convinced me there was any compelling reason to turn the book into a play.
In My Name Is Lucy Barton the book, the eponymous narrator (Laura Linney) recalls a time in her past when she spent nine weeks in hospital for a serious illness, which is never named. Ms. Barton had long since escaped her stultifying and abusive Midwestern upbringing to seek her fortune as a writer in New York. While she is laid up, her estranged mother shows up and mother and daughter reconnect . . . sorta. This is the sort of thing that lends itself to the printed page. What Ms. Munro has given us is, in essence, a radically abridged audio book. The actual audio book lasts several hours longer than the play.
As to Ms. Linney, yes, she is luminous. She is one of our finest actresses and any chance to see her perform live is a gift. I hope next time she treads the boards it will be in an actual drama with, you know, characters with whom she can interact like they do in, you know, plays. Her major contribution to My Name Is Lucy Barton is her evocation of the mother and her flat, rather abrasive Midwestern accent, which is terrific. Still I would much rather have listened to her read the entire book on tape. I dare say the play, which ran in London before coming to New York, paid better.
More Reviews
To access the complete archive of reviews listed alphabetically CLICK HERE.