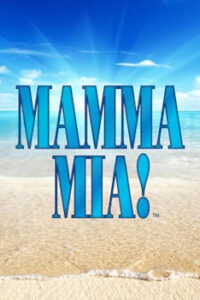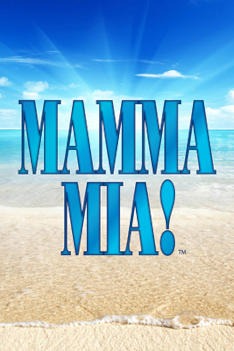 (Image: Drayton Entertainment)
Mamma Mia! Returns To Drayton
Good news for Mamma Mia! fans. Drayton Entertainment is bringing back its sold-out summer hit to the St Jacobs Playhouse for a limited run, November 1 to 20, 2022.
Whether you have seen every iteration of this quintessential juke box musical or, like me, have been avoiding it like the plague these many years, this revival shows off the piece at its best. I loved it.
Unfortunately, I saw the show very late in its run, so my review was something of an afterthought. Fortunately, it now has a second chance to be relevant. Here's that link again. (I'm assuming  and hoping – they bring back the same cast.)
And here's an excerpt:
"I am amazed that I managed to reach my advanced age without ever once seeing Mamma Mia! But I have a good excuse. After all it's only been around since 1999. It only ran on Broadway for 14 years. Only a few more than 65 million people have seen it worldwide. On the other hand, my dilatoriness may have had something to do with snobbishness. A jukebox musical? Oh, please! By ABBA, that pop-schlock outfit from Sweden? Spare me!
"I probably would have skipped Mamma Mia! at Drayton Entertainment's St Jacobs Country Playhouse, too, had I not happened to notice that Blythe Wilson, who enchanted me in Guys and Dolls and Billy Elliot at the Stratford Festival, was in the cast. So I bought tickets and went.
"What the hell took me so long?"
You can get tickets here.