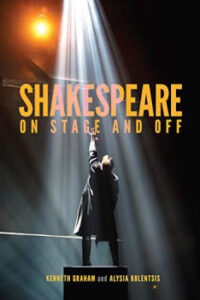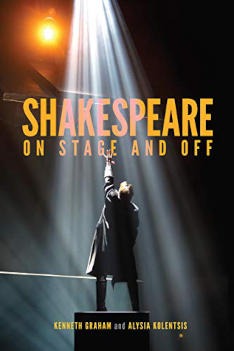 Shakespeare On Stage
This evening (June 15), I will be attending the book launch for Shakespeare On Stage and Off, a collection of essays on the Bard, at the Stratford Festival's Meighen Forum in the new Tom Patterson Theatre. So curiosity took me to the book's Amazon page where the Look Inside The Book feature allows you to see a preview of the book, including Antoni Cimolino's introductory essay, "The Play's Not The Only Thing."
In that essay he discusses in detail his analysis of Hamlet for the production he directed at the Festival in 2015. It makes for fascinating reading, especially for those of us who have seen both that production and the current production directed by Peter Pasyk. I would dearly love to read a similar explication from Pasyk.
Shakespeare On Stage and Off sounds like stimulating reading, although Cimolino is the only essayist actively working in the theatre; the others are all academics, which leads me to suspect I will be carrying on vigorous arguments with some of them as I read. Your mileage, as I have become increasingly fond of saying, may differ. You can find the book both on Amazon.com and Amazon.ca

UPDATE
I have begun dipping into the book and my powers of prediction have not failed me. I may need medical supervision to adjust my blood pressure meds as I read the essays, many of which have made-for-the-MLA titles. Ye cats and little fishes!