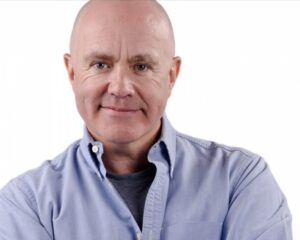 The Real Poems Returns To Stratford
One of the highlights of last season was Here For Now Theatre's production of The Real Poems, a superb one-man show written and performed by Robert McQueen.
Here is the opening paragraph of my review:
With its closing production of Robert McQueen's beautifully written, magnificently performed, and quietly devastating The Real Poems, Here For Now Theatre once again establishes itself as a theatrical company that, despite vast differences in scale and resources, is every bit the equal of the Stratford Festival just up the street, frequently its better.
I won't flatter myself that the Stratford Festival took its cue from me, but the Festival somehow got the message and has invited McQueen to reprise his performance as part of the Meighan Forum's programming during Pride Week, June 5 to June 11.
The Real Poems will be performed in Lazaridis Hall in the Tom Patterson Theatre on June 8 at 8:00pm, June 9 at 5:30pm, and June 10 at 2:00pm. A question and answer period will follow the last performance. Click here for tickets.
If you missed The Real Poems during its run at Here For Now, by all means make an effort to catch this return engagement. To repeat myself, "The Real Poems is not an easy play to watch, but like all great theatre it has a remarkably cathartic effect."
Complete information about the Meighen Forum can be found here.