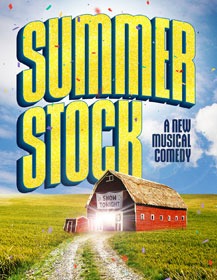 Donna Feore Comes To Connecticut
Great news! Donna Feore is slated to direct and choreograph Summer Stock at Goodspeed Opera House in East Haddam, CT, from July 7 to August 27, 2023.
This world premiere is inspired by the 1950 film of the same name that starred Judy Garland and Gene Kelly. The book of the stage version is by Cheri Steinkellner. The music and lyrics are by the star-studded team of musical legends who contributed to the film, including Harold Arlen, Harry Warren, Johnny Mercer, E.Y. Harburg, and Billy Rose.
This production could be Donna Feore's best chance yet of making it to Broadway. Goodspeed has launched a few hits in the past, including Annie, Man of La Mancha, and Shenandoah.
While I would hate to see Stratford and Canada lose her (she won't be at Stratford this coming season), I also can't help but feel it it well past time that Broadway discovered just what a genius Donna Feore is. Anyone who saw Chicago at Stratford last season knows whereof I speak.
Two Broadway-bound projects Feore has worked on recently, The Griswold's Broadway Vacation and Bruce, about the making of Jaws, show every sign of being dead in the water after less than auspicious tryouts in Seattle. So Summer Stock could be the one that puts Donna Feore's name high above the title. I, for one can't wait to see it.
No casting has been announced. Single tickets for non-subscribers go on sale March 5. For more information and to snag your tickets, visit the Goodspeed website. I'm guessing this one will be a sell out.