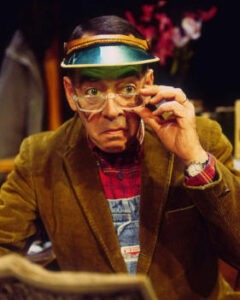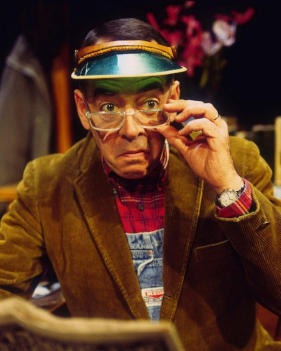 The Complete Wingfield Farms Cycle at Stratford-Perth Museum
In what some aficionados will no doubt consider the theatrical event of the season, the Stratford-Perth Museum will be presenting the entire Wingfield Farms canon, all seven plays, starring Rod Beattie, on seven consecutive Sundays from July 3 to August 14. The shows will be presented at the museums new outdoor stage.
Canadians will need no introduction or further explanation. My American readers probably have no idea what I'm talking about. Allow me to explain.
Rod Beattie, who was awarded the Order of Canada in 2017, is something of a Canadian national treasure. He is an actor of considerable stature who has appeared with some regularity at the Stratford Festival, most recently in Henry VIII in 2019. For a time he was married to the late Martha Henry, another Canadian superstar. He is also a gifted comedian.
The Wingfield Cycle, as it is known, is a series of one-man plays written by Dan Needles and performed by Beattie, playing Walt Wingfield, a fictional Toronto stockbroker who has turned to being a gentleman farmer in rural Ontario. He tells tales of his adventures and misadventures, his small triumphs and embarrassing defeats. The humor is gentle and understated. The nearest American equivalent I can think of is the Bert and I: And Other Stories From Downeast recordings of the late 50s.

The reason most Americans have never heard of Rod Beattie or Wingfield Farms is because the Poutine Curtain, which prevents Canadian culture from penetrating southwards, is extremely efficient.
But if your summer travels will take you to Stratford, by all means try to see at least one of these shows. For more information, visit the Stratford-Perth Museum website. Hurry, I suspect these show will sell out quickly.
Otherwise, you can get a taste of Rod Beattie's and Dan Needles' artistry on YouTube.